Overlapping gum tissue can hide the teeth and create a dental issue known as a "gummy grin". This condition can be naturally corrected with sculpting by use of a laser. Some dental practitioners call this as periodontal cosmetic surgery. At Creek Crossing Dental Care and Orthodontics in Mesquite, TX our dentists perform gum sculpting using a state-of-the-art laser to safely and effectively strip away excess gum tissue to expose more of the tooth. While this procedure is sometimes labeled as a cosmetic treatment, gum treatment with laser also improves a patient's dental health by improving the risk of infection by removing areas where decay can hide. This helps in lowering the risk for periodontal problems.
Reviews
"The staff here are amazing. They treat you with lots of kindness and warmth. Everyone from management to the medical team are all professional. I cannot have asked for a better dental team than this group of individuals. Plus they are very time conscious. Thank you so much for your care."
- M.A. /
Google /
May 31, 2018
"Such friendly people!! Great at making you feel comfortable and knowledgeable about your whole experience. Highly recommend"
- M.C. /
Google /
May 31, 2018
"The staff is wonderful! Everyone was attentive and welcoming, truly enjoyed the service!"
- A.M. /
Google /
May 23, 2018
"Was treated amazing! It was my fault on having to schedule so close to my work time and they made sure I was out on time. From the front desk to the back nothing but smiling faces."
- S.P. /
Google /
May 11, 2018
"I feel like part of a family when i go in."
- F.S. /
Google /
May 11, 2018
Previous
Next
Gum contouring using laser technology can be accomplished directly within our dental treatment room in Mesquite, TX using a mild local anesthetic to reduce any pain or discomfort. Many patients have worry regarding a dental procedure, so our dentists are prepared to offer sedation for patients who request it. The first step of the treatment process the teeth and gums will be thoroughly cleaned and dried and then the light from the laser will slowly remove strips of the gum so that the gum's appearance appears straight. This advanced laser technology at Creek Crossing Dental Care and Orthodontics also supports to eliminate bleeding and finalize the shape of the gums.
The gums may be sensitive and puffy for a couple of weeks following laser contouring for the gums, but with daily brushing and flossing, the swelling will dissipate and the gums will recover quickly. Our dentists will go over the protocol along with possible medication to a rapid recovery. Professional cleanings and dental exams at Creek Crossing Dental Care and Orthodontics are suggested to help keep healthy gums.
Laser gum sculpting may or may not be paid for under dental insurance. Generally it is labeled a cosmetic dental procedure, but some cases may require this treatment for oral hygiene purposes. The insurance coordinators at Creek Crossing Dental Care and Orthodontics will confirm each patient's coverage to understand their total expenses.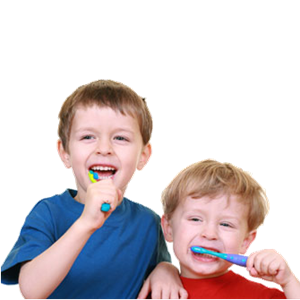 Overgrown gum tissue can lead to an unattractive smile. Advanced laser gum removal at Creek Crossing Dental Care and Orthodontics in Mesquite, TX can correct this dental deformity easily without surgery. Not only will you get a aesthetically appealing new smile, your oral health will also improve, minimizing the likelihood for gum disease. Schedule a consultation with our dentists for more information.
Related Procedures