About Oral-Conscious Sedation
At Creek Crossing Dental Care and Orthodontics in Mesquite, TX, our dentists offer oral-conscious sedation to patients during certain longer treatments or for patients who experience fear or anxiety about visiting the dentist. Oral-conscious sedation is given as a capsule around one hour prior to the appointment. The capsule can be made for a light or moderate level, based on the patient's needs and the treatments being performed. Mild sedation will make the patient become sleepy, however they do not generally fall asleep. Moderate sedation is better during complex treatments to make the patient feel relaxed and the patient may fall into a light sleep. Although other sedation techniques can be changed during the treatment, the amount of oral-conscious sedation can't be adjusted.
Reviews
"I want to thanx Karla for having patients with me because i think i was so difficult with her i was very scared. i really dont want to go back then when someone is so patient with u feel so comfortable going back dont get me wrong the other ladys were also nice but i had more of a bond with Karla ill see yall soon thanx yall so much again..."
- N.R. /
Google /
Sep 04, 2017
"I love going here! The staff are all very pleasant, friendly and helpful. If I need to reschedule an appointment, they are truly accommodating. I am in and out in a timely manner."
- R.J. /
Google /
Sep 04, 2017
"Staff was very friendly, knowledgeable and caring. Victoria was great!!"
- C.3. /
Google /
Aug 10, 2017
"The entire staff at Creek Crossing Dental was awesome. They were personable, professional and very through. From the receptionist to the dentist, the staff made it the most pleasant experience I've ever had at a dental office."
- S.S. /
Google /
Jul 31, 2017
"Great experience. Great dentist and the best staff"
- B.G. /
Google /
Jul 24, 2017
Previous
Next
Our dentists will consult with the patient to fully go over their medications, medical history, and allergies to determine if the patient is a good candidate for oral-conscious sedation or other techniques. If oral-conscious sedation is picked, our dentists will write a prescription for the capsule for the patient to ingest about an hour before their appointment. The patient will not be able to drive to or from their procedure, since the patient will be conscious, but in a hazy state. During the treatment, the patient will be awake enough to hear our dentists and to follow any directions. Some patients will fall asleep during the treatment, although they can be easily waked when the service is complete.
Patients aren't allowed drive for at least 24 hours after using oral-conscious sedation, so our dentists suggest that each patient arrange for a responsible adult to drive them home after their appointment. While the patient typically remains conscious during the service, the sedation often causes short-term memory loss. Oral-conscious sedation is on the whole reliable, however a few patients can have temporary nausea. Any troubling side effects or prolonged pain should be reported to our dentists at Creek Crossing Dental Care and Orthodontics right away.
Depending on the patient's insurance plan, part or all of the cost of oral-conscious sedation can be paid. Creek Crossing Dental Care and Orthodontics will contact the patient's insurance company before the treatment to calculate their coverage and personal cost. Our dentists at Creek Crossing Dental Care and Orthodontics accept many types of payment and we can connect patients to medical financing plans.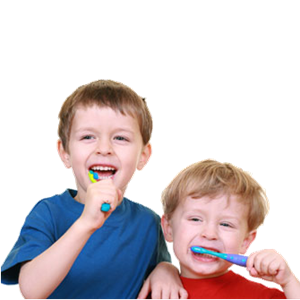 Learn Your Sedation Options
If you are planning a lengthy treatment at Creek Crossing Dental Care and Orthodontics or if you miss your regular dental exam and bi-annual dental cleaning because of fear, oral-conscious sedation or other sedation method will help you to stay relaxed and comfortable at your visit to Creek Crossing Dental Care and Orthodontics. To get more information, arrange a consultation with our dentists and learn more about sedation options, such as oral-conscious sedation.
Related Procedures