For a long-term and natural-looking replacement to missing teeth, modern dental procedures at Creek Crossing Dental Care and Orthodontics in Mesquite, TX by our dentists offer dental implants to build and reestablish a complete, healthy smile. Dental implants surgically put titanium posts in the jawbone to simulate the missing tooth root, so false teeth can be connected for a reliable fit that does not need food restrictions or adhesives. The false teeth can be dyed and contoured by our dentists to fit in with the patient's teeth for a realistic look. For patients who are need to replace one tooth or several teeth, dental implants at Creek Crossing Dental Care and Orthodontics can be a wonderful, long-term choice.
Reviews
"I love Creek Crossing.... my husband and I both go there."
- D.R. /
Google /
Oct 02, 2017
"Wonderful staff and provider."
- M.S. /
Google /
Oct 02, 2017
"I love going here! The staff are all very pleasant, friendly and helpful. If I need to reschedule an appointment, they are truly accommodating. I am in and out in a timely manner."
- R.J. /
Google /
Sep 24, 2017
"I love Dr B he is amazing never causes me pain n doesn't try to talk me N 2 unnecessary procedures. The entire staff r wonderful"
- C.C. /
Google /
Sep 11, 2017
"I want to thanx Karla for having patients with me because i think i was so difficult with her i was very scared. i really dont want to go back then when someone is so patient with u feel so comfortable going back dont get me wrong the other ladys were also nice but i had more of a bond with Karla ill see yall soon thanx yall so much again..."
- N.R. /
Google /
Sep 04, 2017
Previous
Next
Before a dental implant is started, a full exam will be performed by our dentists to determine the health and strength of the gums and jawbone. If the individual is an acceptable candidate for dental implants, oral X-rays and impressions will assist our dentists to decide the best placement for the dental implants in the jaw. The individual may be given sedation and local anesthesia to relax the patient while our dentists put the titanium post into the jaw. In the next 3 - 6 months, the jawbone and implant will grow together while healing and as soon as the implant is stable, the false tooth or teeth will be joined to the implant through a connector. Our dentists may alter the implant and replacement teeth for a comfortable and lasting fit.
Typical patients have little or no pain after their dental implant procedure, but a few patients may experience temporary discomfort and tenderness that may be treated with an over-the-counter pain medication, such as aspirin or Tylenol®. To extend the use of dental implants, patients should start a good home oral care regimen including daily brushing, flossing, and anything recommended by the dentist. Consistent dental appointments at Creek Crossing Dental Care and Orthodontics in Mesquite, TX for professional cleanings and dental exams are also vital to caring for implants. Dental implants may last for a long time with proper care, but dental implants may eventually need to be repaired or replaced.
If dental implants are judged to be medically required, the patient's dental insurance policy will typically cover some of the dental bill. Although, cosmetic dental implants are usually not covered by insurance companies. At the patient's dental consultation, the office employees of Creek Crossing Dental Care and Orthodontics can call about their insurance coverage and review payment options and financing plans.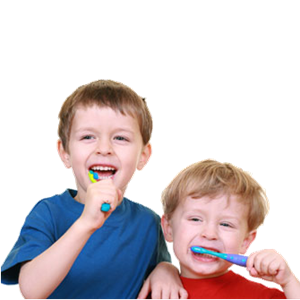 Whether you're missing a single tooth, many teeth, or every tooth, dental implants can be an enduring treatment that feel and look natural. After dental implants, you do not have to care about false teeth loosening, what to eat, or sticky adhesives, you can simply smile and appreciate your sturdy new teeth. If you are missing teeth or you have removable dentures, a dental crown, or bridge, talk to our dentists at Creek Crossing Dental Care and Orthodontics about the benefits of dental implants.
Related Procedures